BOOK YOUR
FREE
TRIAL CLASS
Yoga We Provide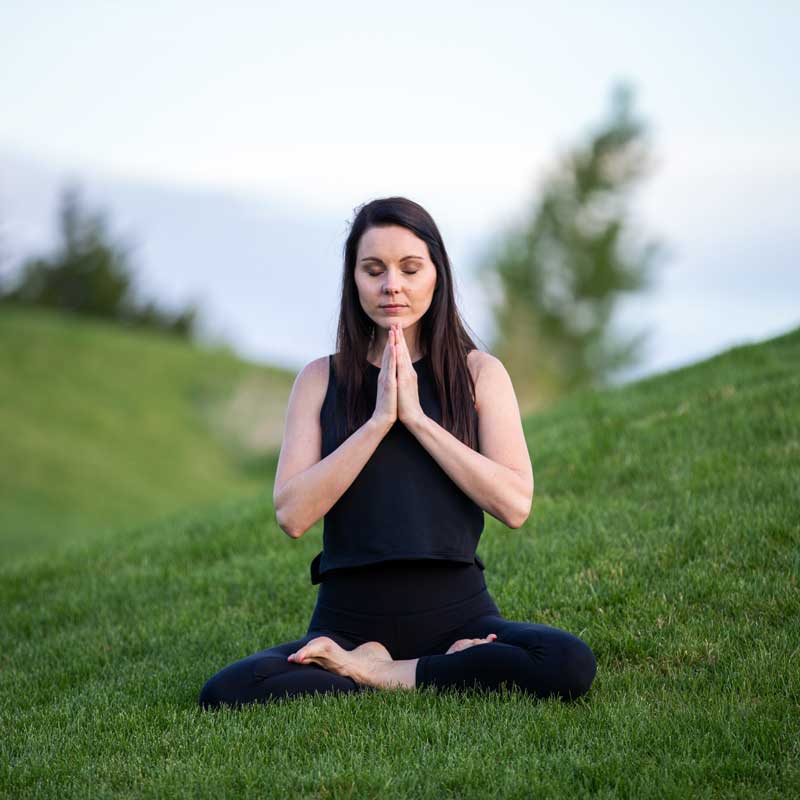 Hatha Yoga
The practice of Hatha Yoga involves the body, breath, and mind, and classes are generally composed of 45 minutes to 90 minutes of breathing, yoga poses, and meditations. Classical Hatha yoga was developed in the 15th century and included guidance for the setting of yoga, asanas, pranayama or breathing exercises, mudras or hand gestures, and meditation for personal spiritual growth. Yogis have long touted the calming and wellness benefits of practicing yoga. Today, research says it can fight several medical conditions and sicknesses like anxiety, depression, back pain, arthritis, multiple sclerosis, neck pain, etc.
Aerial Yoga
Aerial yoga, also referred to as anti-gravity yoga, shares a lot of similarities with traditional yoga. However, there's a big difference. When participating in aerial yoga classes, the weight of your body will be supported by a hammock. This means you'll be suspended in air. It's a great option for beginners and experienced yoga performers. While traditional yoga is great for the mind and body, Aerial yoga has a few additional benefits. It helps in dealing with back pain and stress relief. It also enhances flexibility and helps with breathing.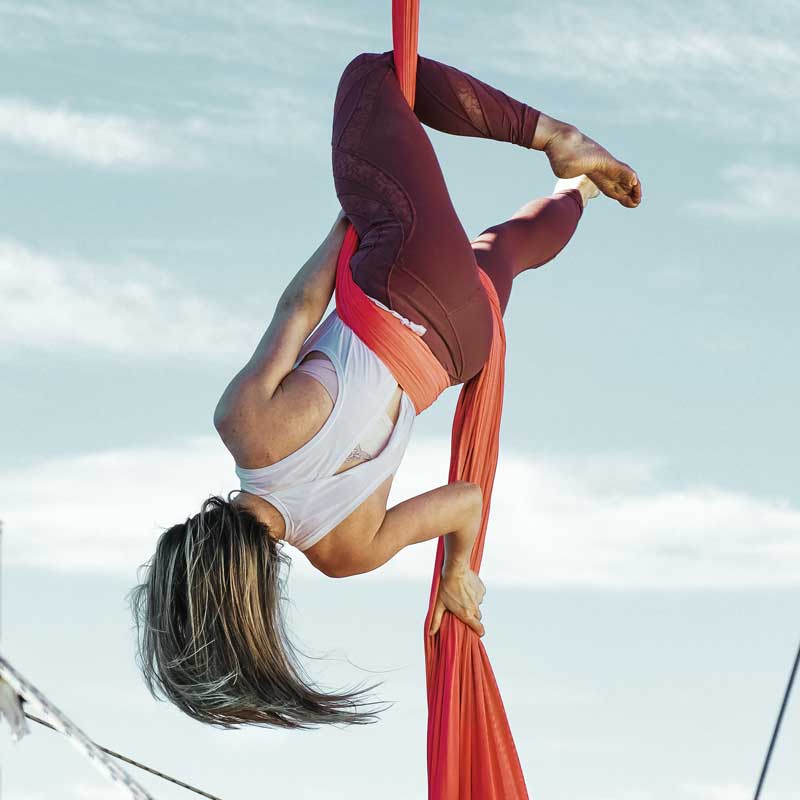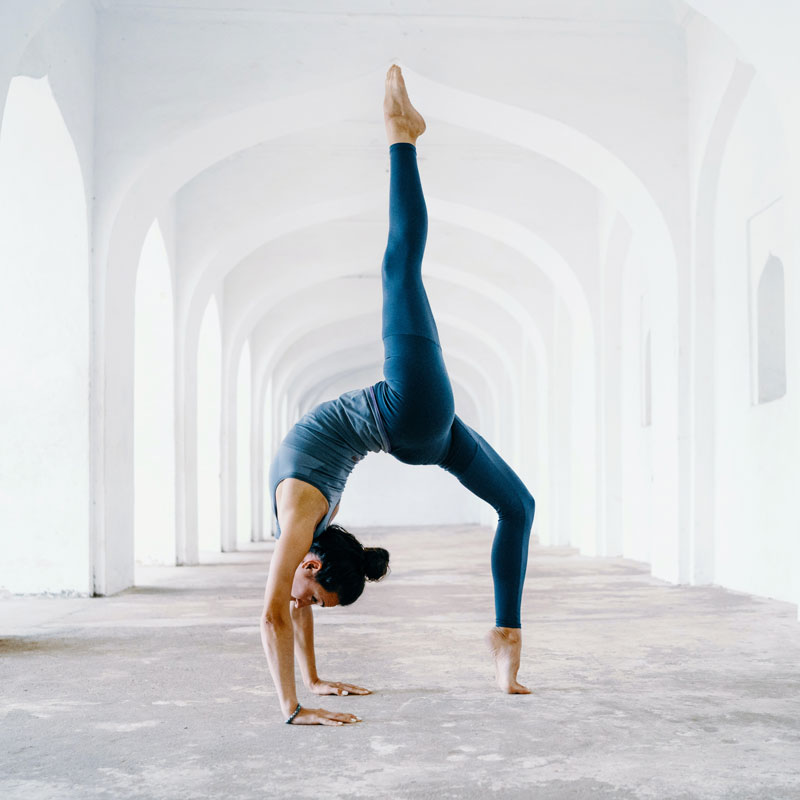 Iyengar Yoga
Iyengar yoga descends from the most classical Hatha yoga tradition. It has evolved into a precise and clear method that's easily understood by the modern practitioner. Lots of attention is paid to the technical alignment of the poses to keep the mind drawn inwards, but focused and connected to reality. Iyengar yoga is named after and developed by B.K.S. Iyengar was a direct disciple of T. Krishnamacharya. Iyengar yoga which focuses on alignment, sequencing, and timing improves physical and psychological health, alleviates postural and structural problems and releases emotional energy.
Our Specialities
Strength
trainning
Flexibility
trainning
Power
yoga
Diet
support
Premium
ambience
Vitamin D
restoration
Well qualified
trainers
Individual
care
Other Services
Exclusive classes for women & children
Pick-up & drop facility
Pre & post pregnancy packages
On-call nutritionist
Retreats at natural destinations
Why Yoga?
Yoga is an ancient practice that has been around for over 5000 years. While its definition varies on the philosophical or theological system it is practiced, the ultimate goal of Yoga is to find inner peace. Over the last few decades, there has been an upsurge prevalence of yoga. In fact, medical professionals and celebrities are adopting regular practices. Yoga can be a vital part of one's health and wellness and while it has many benefits, here are some of the reasons that yoga is important:
Subscriptions
WEEKEND SAT & SUN
3 DAYS PER WEEK
Day Pass
Visiting for the day?
Want to bring a friend for a day?
Then get a day pass for just
₹349
Testimonials
Finally a yoga studio in Calicut that lives up to international standards! I love everything about this place: The warm atmosphere, the teachers & above and beyond their outstanding sequencing. I've been a practitioner over 10 years and I was surprised to come across new postures and flows in each and every class.
Franziska Krusche
When I relocated to Calicut, was on the lookout for a good yoga studio as I have been practicing for the last 10 years on a regular basis. My search was in vain till I was invited to attend trial classes at Wellness 7 yoga studio. I found the studio to be well-equipped very professional and the instructors extremely professional and with a keen understanding of their art. In short I am a regular at the studio for the past 3 months. And thoroughly enjoy the classes. A very professional set up.
Priya Namby
Contact us
to know more
ADDRESS
Wellness7
Yoga Studio
Cheverambalam
Calicut
673017